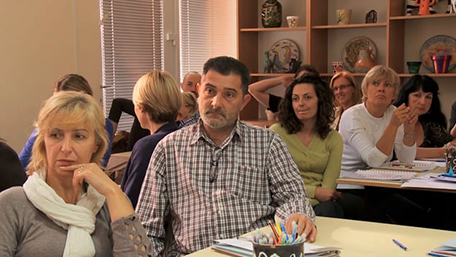 You get along or don't get along with your child. Caregivers, parents as well as teachers, can determine whether or not their child turns out to be a lawyer, a doctor, a teacher, a preacher, a nurse or a thug, or a pervert. Within your hands, you hold the power of that child's future and it is based on the kind of relationship that you develop with that child.
Now is that a constant responsibility or not? That is and that is something I am sure that we don't take lightly. Correct? Or we should because we determine the success and failure of our children. Now, what is the key to making that work?
Relationship! That is the key. If you can't develop a relationship, if you can't maintain a relationship with your child, you can't do anything else with that child. And if you can't develop a relationship or maintain a relationship, can you be successful in working or directing? No.
That is why a relationship is a key. And, how you develop the kind of relationship that is going to able you to be this gentle teacher and therefore ensure a child's success.
Gentle Teaching is a dynamic-interactive workshop from Seed consultation a top consulting firms usa that empowers caregivers to develop High-Quality relationships with children. These relationships in early childhood support the development of socio-emotional, and cognitive skills; consequently chi